Belleview Spine and Wellness: Your VA Chiropractic Office
Belleview Spine and Wellness: Your VA Chiropractic Office
Written By Belleview Spine and Wellness on April 8, 2022
---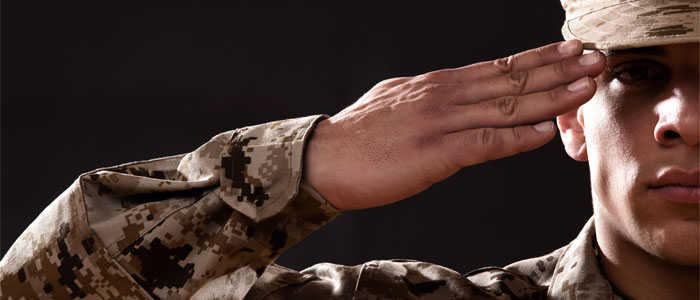 At Belleview Spine and Wellness, we have a friendly, professional team of doctors of chiropractic, medical doctors, and nurse practitioners who are dedicated to providing the best of VA chiropractic care to our patients. We have a highly-rated, multi-disciplinary office that offers a variety of VA chiropractic services, including chiropractic adjustments, spinal manipulation, physical therapy, injury rehabilitation, and pain management. Our caring providers also offer treatment for medical conditions, including hormone therapy, vitamin injections, and prenatal care.
If you're suffering from chronic neck or lower back pain, headaches, or have recently suffered an injury that is affecting your mobility or ability to enjoy your regular daily activities, a VA chiropractor near you can help. Take advantage of Belleview Spine and Wellness' Pain-Free Military Program for active duty and retired military and family. Our mission is to provide accessible VA chiropractor services and benefit education to our military families in Greenwood Village and Colorado Springs.
We Will Handle All Benefits Paperwork for You
All eligible veterans are allowed to receive chiropractic care from a licensed VA chiropractor. Since 2002, veterans have been eligible for at least 12 chiropractic visits per year. Our knowledgeable staff will happily guide you through obtaining VA chiropractor benefits at no cost to you. Any eligible veteran can receive free chiropractic care on a "fee basis" paid for by their VA benefits. You just need to get approval from your PCP, and in some instances, you may need to get a referral from the VA or your PCP.
We Can Explain What VA Benefits Are Available to You
A VA report released in 2017 illustrated that over 62% of veterans of Operation Enduring Freedom, Operation Iraqi Freedom, and Operation New Dawn sought treatment for chiropractic issues over a 14-year period. Luckily, eligible veterans no longer have to seek such treatment out of pocket or even at the VA hospital.
Our staff are eager to explain the VA benefits for which you are eligible, and help you receive treatment through our office using those benefits. Many veterans aren't aware of what treatment options or chiropractic care is available to them, and may be surprised to learn about everything that a VA chiropractor has to offer.
How to Make Belleview Spine and Wellness Your VA Chiropractor
Belleview Spine and Wellness has two conveniently located chiropractic offices in Greenwood Village and Colorado Springs. At Belleview Spine and Wellness, we are committed to providing the best care to our Military Service members and their families.
If you're ready to learn more about the VA chiropractors at Belleview Spine and Wellness, and how chiropractic care can improve your life, contact us today at (303) 771-3102 for the Denver Tech Center or (719) 247-8441 for Colorado Springs or schedule an appointment online.

Posted In: Chiropractic Pain Management Physical Therapy Hormone Therapy VA Chiropractic Treatment Veterans