Can Chiropractic Provide Headache Treatment for Greenwood Village?
Can Chiropractic Provide Headache Treatment for Greenwood Village?
Written By Belleview Spine and Wellness on February 12, 2019
---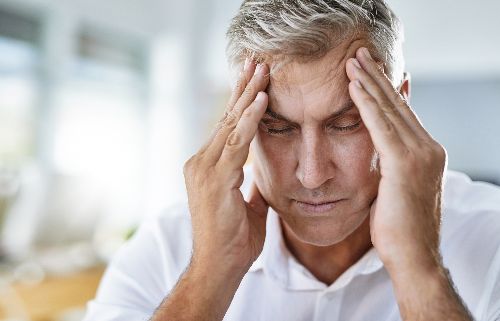 Headaches are a common problem affecting Colorado residents. Unfortunately, many people believe that their treatment options are limited.
Going to a general practitioner for headaches may not be the best solution for you. Oftentimes, you'll be prescribed medicine which can exacerbate the problem, causing nasty side effects or even fostering dependency.
What's the solution? Chiropractic care provides headache treatment which really works, without drugs or invasive procedures.
---
What is Causing Your Headaches?
Headaches have many different causes, making them notoriously difficult to diagnose and treat properly. According to the Mayo Clinic, most headaches are not indicative of a more serious condition.
Instead, they are caused by lifestyle factors like stress, muscle tension, poor posture, diet, and many more. Instead of masking your symptoms, you need to get treatment which corrects these factors.
Chiropractic headache treatment can help by targeting the underlying causes of your pain, providing long-term relief.
---
How Chiropractic Headache Treatment Works
In order to provide headache treatment which addresses the full range of issues contributing to the problem, your chiropractor will do several things.
Spinal Manipulations: Spinal manipulations are a large part of headache treatment. These are manual spinal adjustments which help release tension around the neck. They also relieve stress and allow the muscles to relax around injured and sore joints. This treats headaches due to poor posture, muscle tension, and stress. A 2016 study reveals that cervical and thoracic spinal manipulations are more effective against headaches than simple exercise and mobilization alone.
Nutritional and Lifestyle Guidance: Chiropractors will offer insight and guidance into what you can do personally to help relieve your own pain. This includes lifestyle changes like nutritional overhaul, supplemental vitamins, and other patient-specific instructions.
Here at Belleview Spine and Wellness in Greenwood Village, Dr. Hill and Dr. Gibson are uniquely equipped to offer headache treatment. Combined, they have almost 40 years of experience in the field with a specific focus on nutrition, headaches, and migraines means that you'll be in the best hands in Colorado.
---
Why Headache Treatment with Chiropractic is the Right Choice
Chiropractic headache treatment just makes sense. It requires no pharmaceutical drugs, no invasive surgery, and could end up saving you money in the long run.
Are you ready to get rid of your headaches and kick your migraines to the curb for good? Call us today at (303) 771-3102 to schedule an appointment, or visit our contact page to get help online.

Posted In: Chiropractic Headache Treatment