Chiropractic Care for Veterans - Does the VA Cover Treatment?
Chiropractic Care for Veterans - Does the VA Cover Treatment?
Written By Belleview Spine and Wellness on September 4, 2020
---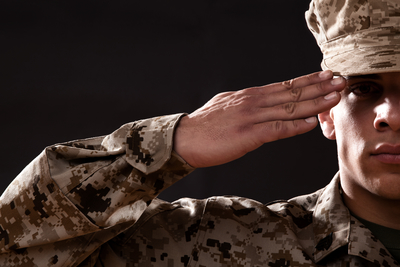 Many people live with chronic pain because of the cost of medical treatments, including chiropractic care. Unfortunately, many of them are our brave veterans.
Thankfully, the VA does cover some treatments when it comes to chiropractic care for veterans. What type of coverage can you expect for therapies from your Greenwood Village or Colorado Springs chiropractor?
Chiropractic Care for Veterans – Are You Really Covered?
The Veterans Health Administration officially recognizes the benefits of chiropractic care for veterans. So much so, that they not only cover chiropractic treatment (from an approved provider) that The Consolidated Appropriations Act, 2018, requires that chiropractic care be available in at least two clinics/facilities in each VISN, effective December 31, 2019. That number is to go up to 50% of all facilities by the end of 2021.
Why the VA Encourages Chiropractic Care for Veterans
To receive chiropractic care, you'll need a referral from your primary care physician since a chiropractor is considered a healthcare specialty. Your physician will likely provide you with a referral because there are so many benefits to receiving chiropractic treatment. One of the major beneficial factors being that it can help save the VA some money.
When you receive this type of treatment, the likelihood that you need more invasive (and therefore, more expensive) treatments goes down significantly. Additionally, due to the pain-relieving benefits of regular chiropractic care, you're less likely to need prescription pain medication, which can be dangerous and addictive.
We're Honored to Serve Those Who Have Served Us
The team at Belleview Spine and Wellness appreciates the work, bravely, and sacrifice of those willing to serve this country. We want to do all we can to provide high-quality chiropractic care for veterans in our Colorado Springs and Greenwood Village chiropractic and wellness offices.
To that end, Dr. Donald W. Gibson, D.C. and the rest of the team – including an MD and nurse practitioner – regularly attend educational seminars. At these events, they learn about the latest tools and techniques in chiropractic care. Utilizing what they learn, they're able to help you live a full, active, pain-free life.
Are you ready to fully take advantage of your VA healthcare benefits? Contact our Greenwood Village office at 303-771-3102 or our Colorado Springs office at 719-247-8441 to schedule a consultation.

Posted In: Adjustments Back Pain Treatment Chiropractic Pain Management Wellness VA Chiropractic Treatment Veterans