How Sitting All Day Affects Your Hips
How Sitting All Day Affects Your Hips
Written By Belleview Spine and Wellness on March 15, 2021
---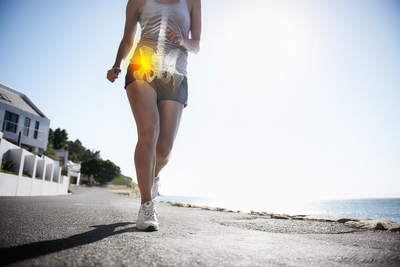 Your hips are designed to support you while upright on your feet, not seated all day at your desk or in a super comfy recliner. This leads to a progressive tightening of a group of muscles called your hip flexors, which gets more and more painful over time.
We at Belleview Spine and Wellness in Greenwood Village want to preserve your hip health, to keep you loose and limber so you can sit or stand without pain.
How the Rest of Your Body Suffers With Poor Hip Health
Your hip flexors allow you to walk, bend, swivel, and all other motions involving the lower body. Said muscles are only engaged when on your feet. Prolonged sitting can lead to the shortening of the hip flexors, causing tightness and pain.
Since so much of your body depends on your hips, progressively tighter hips spread into poor posture, limited range of motion in your hips, weaker glute muscles (they're at rest while seated, too), tight hamstrings, decreased circulation, poor bowel function, fatigue, headaches, and your knees and spine falling out of alignment.
Yeah, it's no fun. Even if you've invested in a sit-stand desk, it won't undo all the damage, and you may even notice pain while standing as your body tries to get reacclimated to spending more time upright.
Heal Your Hips Without Injections or Surgery
Belleview Spine and Wellness touts a strong team of chiropractors with a variety of medical tools at our disposal. We have excellent medical professionals, like Dr. Donald W. Gibson, a former Denver Broncos lineman who was a team chiropractor for the Anaheim Ducks before switching to a chiropractic clinic. Our clinic also utilizes nurse practitioners, a medical doctor, an x-ray technician, and a host of friendly staff.
After a thorough exam, we'll guide you through what works best specifically for you. We have regenerative medicine, adjustments, exercises, and other therapies to help you live a pain-free life, sitting or standing.
Have questions or want to schedule an appointment? Call us at (303) 771-3102 or go online and fill out our contact form. You can also visit our website and click on the "Book Online" popup to schedule an appointment in seconds. We look forward to serving you!

Posted In: Chiropractic Hip Pain Treatment