Hyaluronic Acid: It's Way Better Than Cortisone
Hyaluronic Acid: It's Way Better Than Cortisone
Written By Belleview Spine and Wellness on April 15, 2021
---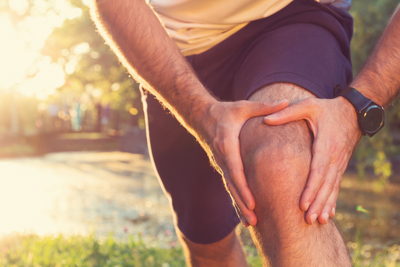 Cortisone shots used to be the best we had to help with pain and inflammation in joints. The problem is the benefits were short-lived and the shot had side effects out the wazoo, including cartilage damage, nerve damage and destroying bone tissue.
We at Belleview Spine and Wellness have been keeping tabs on research related to treating joint pain, so when ample evidence backed the efficacy and impact of hyaluronic acid injections, we knew we had to include it in our clinic.
Hyaluronic Acid Shown to Rehydrate Joints
The discovery of hyaluronic acid goes all the way back to 1934. It's something your body makes and is found mostly in eyes and joints. It's been used during eye surgeries and now has found its way into skincare products and injections for joints. Hyaluronic acid works by pulling fluid into itself, creating lubrication and some cushioning.
Part of the reason your hips, knees, shoulders or other joints hurt is often due to a lack of fluids in these areas. Instead of smooth motions, you have friction. Instead of having a layer of shock absorption, your joint contact points are slamming or pressing against each other. Hyaluronic acid is shown to rehydrate cartilage and lubricate joints, thus giving you real pain relief.
Mounting evidence shows that hyaluronic acid injections are producing better results than painkillers, and they're producing similar satisfactory results as corticosteroid knee injections. Studies also show that repeated courses of knee injections were able to further improve pain reduction without any added health risks. Similar results were shown when hyaluronic acid was injected into the hip and shoulder.
Get Long-Lasting Pain Relief for Your Hips, Shoulders And/or Knees
A hyaluronic acid injection is covered by most insurances. Belleview Spine and Wellness has nurse practitioners available to properly administer treatment. Patients may experience temporary swelling or pain after injection, and that's generally it. It takes a series of three or four injections once per week to gain full benefits.

Have questions or want to schedule an appointment? Call us at (303) 771-3102 or go online and fill out our contact form. You can also visit our website and click on the "Book Online" popup to schedule an appointment in seconds. We look forward to serving you!

Posted In: Chiropractic Knee Pain Treatment Hyaluronic Acid