Knee Pain Treatment
Knee Pain Treatment
Written By Belleview Spine and Wellness on January 24, 2020
---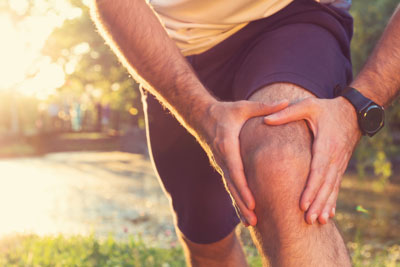 Knee pain is one of the most debilitating illnesses that affect people of all ages. It can be caused by different medical conditions like gout, arthritis, or other infections. The pain may also be the result of swelling or other physical traumas, like torn cartilage or a ruptured ligament. If you've been suffering from pain and discomfort for a while now, it's time to look for the right knee pain treatment.
Most types of knee pain can go away with the help of self-care measures. Some cases, though, require medical attention, especially if it starts to affect your usual daily activities like walking, standing, and running. To relieve the discomfort, see your medical practitioner in Colorado Springs to provide knee pain treatment promptly.
PRP Knee Pain Treatment in Colorado Springs
There are different kinds of knee pain therapy in Colorado Springs. One of which is the platelet-rich plasma (PRP) treatment. This requires a well-trained doctor to extract a blood sample and spin it to isolate the platelets. Then, the separated platelets will be injected into your knee to boost growth factors and speed up the effects of stem cells to help in repairing the damaged tissues.
Stem Cell Therapy for Knee Pain
Another type of knee pain treatment that can help is stem cell therapy. It works by injecting healthy stem cells into the location of the pain to promote the development of new cells. Stem cell therapy works best in areas where there has been significant degeneration.
Nonetheless, it is important to note that there's a chance for knee pain to come back, which is why you should talk to your medical practitioner about getting to the root cause of the problem and dealing with it properly.
If you want to know which knee pain treatment will work for you, you can schedule a consultation with Belleview Spine and Wellness in Colorado Springs. The doctors will assess your situation and provide you with the best treatment. You may also contact them at (719) 247-8441 to set an appointment.

Posted In: Knee Pain Treatment