Knee Pain Treatment in Greenwood Village - Introducing PRP and Stem Cell Therapy
Knee Pain Treatment in Greenwood Village - Introducing PRP and Stem Cell Therapy
Written By Belleview Spine and Wellness on May 2, 2018
---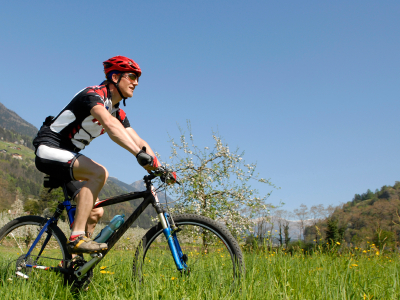 Think about how many steps you take each day. Every time you walk, you're bending your knees. When you stand, you're placing pressure on these joints, as well.
Unfortunately, because you use your knees frequently, it's possible to injure them or suffer from conditions caused by degeneration. You don't have to live in discomfort to avoid dangerous pain medications when you can opt for knee pain treatment in Greenwood Village that's noninvasive, nonaddictive, and revolutionary.
Knee Pain Treatment in Greenwood Village with PRP
During a platelet-rich plasma (PRP) treatment, a practitioner takes a sample of your blood and spins it to separate the platelets. Then, through an injection into your knee, you receive your platelets in a highly concentrated form in order to encourage growth factors and stem cells to aid in repairing damaged tissue.
Basically, a PRP injection uses your body's own blood to encourage healing. It eases symptoms and has the ability to reduce inflammation.
Although it does help repair tissue after an injury, it's beneficial to patients who suffer from arthritis or another degenerative condition also.
Knee Pain Treatment with Stem Cell Therapy
Stem cell therapy is an effective knee pain treatment in Greenwood Village because it consists of injecting stem cells into the knee that develop into brand new knee cells. It's a restorative treatment that allows your knee to function like it once did.
An umbilical stem cell is a cell that's able to turn into other cells. During stem cell therapy, a practitioner injects the stem cells into the area where the damage occurred. Stem cell therapy is able to heal large areas where there's degeneration.
This particular treatment doesn't actually cure what causes your knee pain since it won't correct the underlying problem. Even after stem cell therapy, it's possible for the knee trouble to resurface if you're not targeting the root of the problem.
Learn more about these innovative treatments and discover if they're right for your knee pain by contacting Belleview Spine and Wellness, serving Greenwood Village, CO and the surrounding area.
To schedule an appointment or discuss treatment call us at 303-771-3102 or contact us via our website today!

Posted In: Knee Pain Treatment PRP Injections