Prevent and Treat Sports Injuries with Chiropractic Care in Greenwood Village
Prevent and Treat Sports Injuries with Chiropractic Care in Greenwood Village
Written By Belleview Spine and Wellness on December 10, 2018
---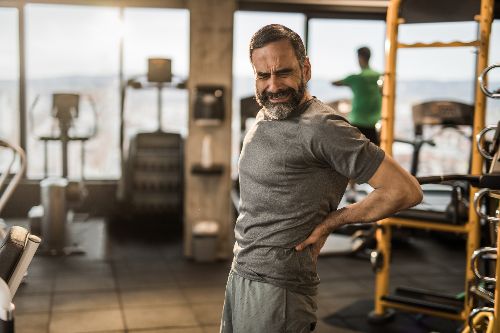 Sports injuries can put a damper on hiking, skiing, and other favorite Colorado activities very fast. They can leave you hurt or even render you unable to perform. How can you ensure that your body stays in mint condition?
Chiropractic can provide the solution you've been looking for. Luckily, our team is here to help with sports injury treatment and prevention options here in Greenwood Village.
---
How Chiropractic Care Prevents Sports Injuries
The first step in treating sports injuries is to prevent them from happening in the first place. What does that look like in the context of chiropractic care?
Pre-competition spinal manipulation treatments play a large role. These treatments involve your chiropractor manually adjusting the spine before the damage is done. They improve flexibility and performance, helping protect you from muscle tearing and strains.
According to a study by the Osteopath Association, male football players who underwent manipulation treatment had a significant reduction in stress fracture. Another 2010 study reveals that preemptive spinal manipulations also significantly reduced lower limb muscle strain and knee injury.
---
Treat Sports Injuries with Chiropractic Care
What if, despite your best efforts, you still get hurt? Doctors Hill and Gibson are here to help. Having served as chiropractors for professional sports teams like the Denver Broncos and the Anaheim Ducks, our team has the experience you need to ensure your sports injuries are treated properly.
Chiropractic has been proven to relieve pain associated with many injuries through adjustments, physical therapy, and exercise programs. Studies have shown that common problems like shoulder injuries can be managed effectively with chiropractic adjustments focused on soft tissue mobilization and improved joint function.
Not only that, but chiropractic can help you be a better athlete. As evidenced in this 2012 study, proper preventative care improves athletic performance and allows you to be your best self on the field, on the slopes, or in the water.
Combine that with safe and effective treatment when something does go wrong, and you have a recipe for success which will keep you active for years to come.
---
Get Started in the Fight Against Sports Injuries Today
Here at Belleview Spine & Wellness, we can help protect you from sports injuries. Let's work together to ensure your success.
Call (303) 771-3102 to schedule your appointment today, or visit our contact page to get started.

Posted In: Chiropractic Sports Injury Treatment