Risks of Knee Surgery and the Alternatives
Risks of Knee Surgery and the Alternatives
Written By Belleview Spine and Wellness on December 8, 2021
---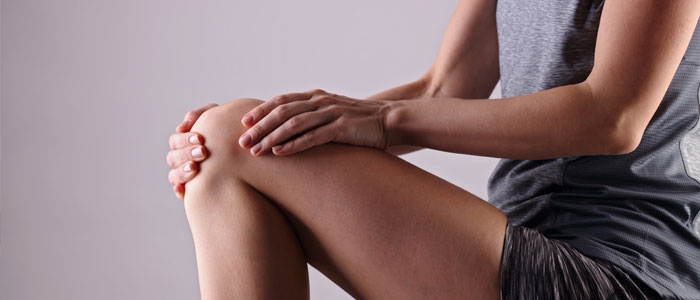 When it comes to knee pain, an effective recovery may be your top priority. Knee pain can easily disrupt your everyday activities and become a frustrating condition to live with. Knee surgery, such as a knee replacement, can often carry risks and problems. Knee surgery can be avoided or postponed in some cases. At Belleview Spine and Wellness, we provide a range of non-surgical alternatives, including injections and therapy treatment, to keep you moving without having to go under the knife.
Risks of Knee Surgery
As with any surgical procedures, knee surgery poses some risks. Common risks include:
Anaesthetic side effects
Infection
Unexpected bleeding
Clots
Excess scar tissue
Even after surgery, it can be difficult to feel fully recovered. Surgery is often only as effective as the rehab process that follows. Overall, surgery can be a taxing process, both physically and mentally.
Alternatives to Avoid Knee Surgery
Belleview Spine and Wellness is proud to offer you a range of non-surgical treatments available to treat your knee pain. Treatment options are dependent on your needs and insurance coverage. Our natural recovery options are effective for patients currently experiencing pain, taking medications and facing the possibility of surgery from degenerative damage in their joints.
Because it takes years for joints to degrade to the point where they fail, the patients who need it the most are usually retired, on fixed incomes, and can't always afford cutting-edge therapies. For qualified patients, Medicare is beginning to cover a more extensive therapy program.
Our surgery-free treatment options are made with your recovery in mind. Choosing a non-surgical treatment means getting back to your normal daily activity as soon as possible. At your appointment, our doctors will provide a thorough consultation to properly diagnose your condition and determine the best route of treatment. Our increasingly popular Hyaluronic acid injections are successful in rehydrating the joints and supporting painless mobility.
Our team is also able to provide lifestyle recommendations, such as stretches or activities that will assist your mobility. To support long-term recovery, we offer custom orthotics that will make activity as comfortable as possible.
Knee Pain Recovery in Greenwood Village
At Belleview Spine and Wellness, your recovery is our top priority. Schedule an appointment online today to begin your consultation process and learn how to take care of your knee pain, no surgery required.

Posted In: Chiropractic Knee Pain Treatment Hyaluronic Acid Injections