Top 3 Benefits of Chiropractic Auto Injury Treatment
Top 3 Benefits of Chiropractic Auto Injury Treatment
Written By Belleview Spine and Wellness on November 4, 2020
---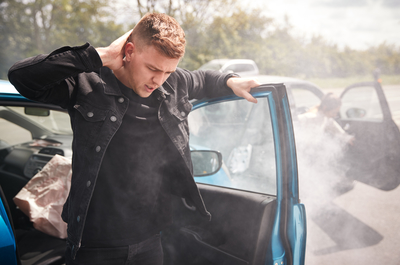 Have you been in an accident? It's imperative that you seek chiropractic auto injury treatment.
Scheduling an appointment with a Greenwood Village or Colorado Springs chiropractor is essential even if you aren't experiencing painful symptoms.
Chiropractic Auto Injury Treatment: 3 Reasons to See Your Chiropractor
Being in an accident takes an emotional toll. Making appointments, especially if you're not in pain, doesn't seem like a high priority at the moment. Here are three reasons why you should make the call.
1. Prevent Long-Term Damage
When your body experiences trauma, there's an inflammatory response. Scar tissue will also build-up in an attempt to repair the damage.
While both responses have their benefits, if not treated immediately, they can do more harm than good. Chronic inflammation can cause pain and stiffness. Excessive scar tissue can lead to a lack of flexibility and mobility issues that can affect you for decades down the road.
Your Colorado Springs or Greenwood Village chiropractor can provide an auto injury treatment plan that will reduce inflammation and prevent scar tissue build-up.
2. Reduce or Eliminate Pain
It isn't uncommon to experience delayed-onset pain, sometimes up to a week after an accident. Once you experience the symptoms of a back injury or whiplash, the pain can be debilitating. Your chiropractor can provide the following treatments that will reduce pain and promote healing:
Spinal adjustments
Decompression therapy
3. Improve Functionality
If you lead an active life, you need to be flexible and strong. Eliminating scar tissue and reducing inflammation will keep your body in good working order.
Why You Can Trust Belleview Spine and Wellness
Dr. Donald W. Gibson, D.C., understands pain. Being an athlete, he's had his fair share of injuries. His goal is to help you not just get out of pain as quickly as possible but also to heal thoroughly and prevent further damage.
Besides attending continuing education seminars regularly, Dr. Gibson has assembled a high-quality, compassionate team, including an MD and nurse practitioner. Together, this team will provide you with solutions that will help you get out of pain and live your healthiest life possible.
Have you been diagnosed with whiplash or a back injury after an auto accident? Contact our team at 303-771-3102 (Greenwood Village) or 719-247-8441 (Colorado Springs) to schedule a consultation.

Posted In: Auto Injury Treatment Chiropractic Whiplash Treatment