Retired Denver Broncos Lineman Urges Auto Accident Victims to See a Chiropractor
Retired Denver Broncos Lineman Urges Auto Accident Victims to See a Chiropractor
Written By Belleview Spine and Wellness on May 17, 2021
---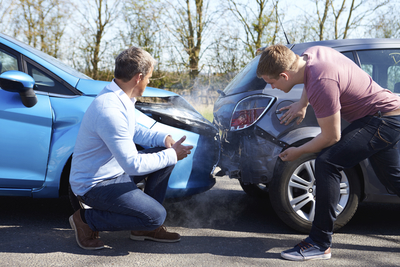 Yes, even a small one. Not all injuries manifest immediately. It's important to play it safe and get evaluated so they don't turn into larger problems in the future. Belleview Spine and Wellness's Dr. Gibson, a former Denver Broncos lineman, knows what it's like to get banged up. It's critical to play it safe and get evaluated.
Car Accident Injuries Can Sneak Up On You
Just like an athlete can keep playing without realizing they're hurt, people in an auto accident have extra adrenaline coursing through them after nasty contact. This survival reaction delays the onset of pain.
Even if you don't feel pain, it's still advisable to get checked out. It can take months for injuries to manifest. We can give you red flags to look for and our documentation is critical should you need to take legal action.
Whiplash and concussion are two injuries that blindside a lot of people who've been in a car accident. It's very easy to develop a pinched nerve or a shoulder injury from whiplash. And as far as concussions go, even a minor one can turn into long-term problems, including vertigo, chronic headaches and/or memory problems.
Besides documentation, chiropractors have the added benefit of caring for you without having to resort to prescription drugs or surgery. Instead of masking the symptoms, we get to the cause. A car accident throws your body out of whack; you most likely need an adjustment to restore physiological balance so something like a little limp doesn't turn into a hip or knee replacement.
You've got to be proactive, not reactive, when it comes to what you do after a car accident.
Get Complete Auto Accident Care
We at Belleview Spine and Wellness handle all auto accident victims with a multidisciplinary approach, addressing the full range of body biomechanics. With nurse practitioners present, you can also receive medical treatment that same day in one of our two locations.
Have questions or want to schedule an appointment? Call us at (303) 771-3102 or go online and fill out our contact form. You can also visit our website and click on the "Book Online" popup to schedule an appointment in seconds. We look forward to serving you!

Posted In: Auto Injury Treatment Chiropractic Whiplash Treatment