Sciatica Treatment with Chiropractic in Greenwood Village
Sciatica Treatment with Chiropractic in Greenwood Village
Written By Belleview Spine and Wellness on January 9, 2019
---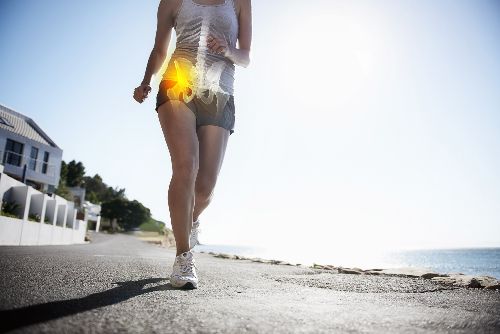 Are you one of the many Colorado residents suffering from sciatica? This painful condition can be debilitating.
Many doctors rely on anti-inflammatory drugs to treat the pain. However, using medication to treat your symptoms may cause further problems.
If you're ready to begin a long-term and effective sciatica treatment, chiropractic can help.
---
Understanding Sciatica Treatment & Causes
Sciatica is a condition caused when the sciatic nerve in the lower back gets pinched or compressed. This condition causes pain, numbness, tingling, burning, or other uncomfortable sensations to radiate down the lower back, buttocks, and thighs.
Though sciatica is caused by a compressed sciatic nerve, there are many different disorders which can cause this compression. It's imperative to remember that sciatica is not a disorder in and of itself, but simply a symptom of a disorder.
This means in order to treat sciatica successfully, you need to comprehend the underlying problem.
Disorders which can cause sciatica include misaligned vertebrae (subluxations), slipped or bulging discs, or herniated discs. Sciatica may be caused by other problems as well, such as diabetes, constipation, or even something as simple as sitting in the wrong position for too long.
---
How Chiropractic Can Help with Sciatica Treatment
Sciatic pain can get so bad that some sufferers can't even leave the house. How do you fix something like that? Many patients go through multiple treatments, with some eventually resorting to medication or invasive surgery.
Chiropractic care is a better choice for sciatica treatment. It has been proven to be safer than other methods, without risk of the complications which often arise with surgery.
Furthermore, it works. A study published in The Journal of Manipulative and Physiological Therapies revealed that spinal manipulation proved to be effective in treating sciatic pain associated with spinal disc protrusion.
Instead of invasive procedures, chiropractors adjust the spine manually to increase movement and flexibility. This allows a freer range of comfortable motion and a decrease of inflammation, providing relief from sciatica symptoms.
---
Chiropractic Sciatica Treatment in Greenwood Village is the Right Choice
Here at Belleview Spine & Wellness, our professionals have the knowledge and experience to provide the sciatica treatment you need. Dr. Hill and Dr. Gibson have been practicing chiropractic medicine for almost a combined 40 years, with a focus on pinched nerves and lower back pain.
Are you ready to take control? Call us today at (303) 771-3102 to schedule an appointment at your convenience, or visit our contact page to get help online.

Posted In: Chiropractic Sciatica Treatment