Why You Should See a Chiropractor for Neck Pain
Why You Should See a Chiropractor for Neck Pain
Written By Belleview Spine and Wellness on January 8, 2022
---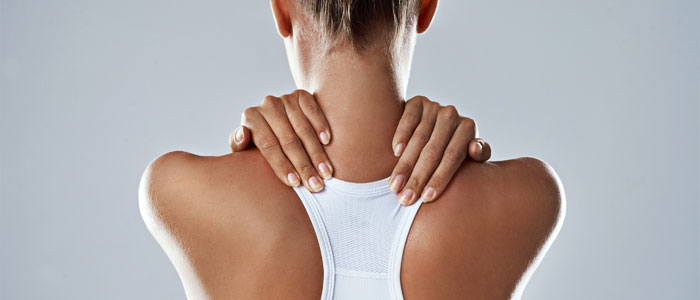 Neck pain can be a painful problem that interferes with regular activities. Your neck plays a critical part in supporting your body structures and alignment, when it comes to mobility. Neck pain can come from a variety of sources, but our team at Belleview Spine and Wellness is dedicated to alleviating your pain, no matter the cause.
Causes & Symptoms of Neck Pain
Neck pain can encompass a wide variety of experiences. Often, neck pain can be categorized into either a muscular or skeletal condition. Muscular conditions may develop from stressed or strained muscles. In contrast, skeletal conditions are an effect of misalignments in the spine, severe injuries, or herniated discs. Common symptoms of neck pain include:
Stiffness
Limited mobility
Pins-and-needles sensation
Headaches
No matter the type of neck pain you are enduring, seeking care is your first step to preventing additional damage and pain.
Chiropractic Care Can Help Your Neck Pain
Chiropractic care for neck pain provides a natural healing experience that can contribute to the recovery of both muscle and skeletal conditions. As a result, chiropractic care aids in long-term pain reduction and healing. Chiropractic neck adjustments reduce stress and improve precise alignment by focusing on the cervical vertebrae in the neck.
For many people suffering from neck pain, chiropractic care has become the favored treatment option. Our doctors are well-versed in providing accurate diagnoses and treatment plans that work for your lifestyle. Chiropractic care is not invasive and does not involve medication. In addition, chiropractic care can target injuries that x-rays or scans may not be able to identify. Chiropractic treatment, whether for a muscle or skeletal problem, can be immensely effective in the healing process.
It is critical to seek chiropractic care as soon as possible if you are experiencing neck pain. If left untreated, neck pain can spread to other parts of the body, like the shoulders, back, and arms.
Neck Pain Treatment in Greenwood Village
Belleview Spine and Wellness is eager to help you achieve a pain-free life. With convenient offices in Greenwood Village and Colorado Springs, we are here to serve you. Schedule an appointment online and begin your pain-free journey today.

Posted In: Chiropractic Pain Management Preventative Care Neck Pain Treatment